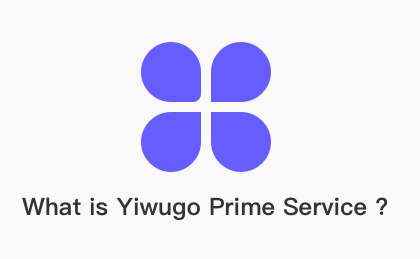 1.Quick and accurate sourcing based on Yiwu markets;
2 Guidance & translation support inside Yiwu;
3.Online/Offline order follow-up, integrate logistics of multi-orders;
4.Security payment via T/T;
5.Traceable reception and inspection of ordered goods;
6.Exclusive customer service, response all requests;
Why need Yiwugo Prime Service ?
1.When you try to search from 75,000 booths in offline Yiwu markets, you may get lost in such huge place and the communication with suppliers.
2.You may try to search from Yiwugo.com (online Yiwu markets), but you may fail to find out what you want, because the variety of online products are always much less than offline.
3.After you place some orders online/offline, you may find that some suppliers do not response and update the progress, you have no idea what's going on.
4.You may place orders to several suppliers, then it's better to combine the delivery to save the logistics cost.
5.It always takes risk to send payment to suppliers directly, and you need someone reliable in Yiwu to receive and inspect the ordered goods, be your eyes here.